Many people are watching gambling remain on the rise all over the world. The main reason for this is that all countries often see gaming as a source of revenue for their services and projects. Mobile games and online games are also very popular. Their convenience and simplicity are attracting more and more customers. 
The gambling market is getting bigger every day. The turnover of the global market in 2023 could reach $525 billion. This is all because gambling is developing and adopting advanced technologies. You can learn about online gambling here https://en.wikipedia.org/wiki/Online_gambling.
Mobile Games
In 2019, it was noticeable that the number of land-based casinos declined. Mobile platforms have quickly replaced them and are growing rapidly. Since 2017, usage rates on mobile casino sites have increased from 10% to 75%. This is not surprising, as this format has the following advantages:
simple and clear interface;

the possibility of playing from anywhere in the world;

convenience of games;

fast loading.
This contributes to the fact that mobile gambling will only develop in the future.
New Gaming Opportunities
Both augmented and virtual reality have penetrated gaming technology markets. Experts say they will be even more popular in 2023. Such 2 adaptations give all players an enhanced experience. Such growth should occur in online casinos and gambling betting companies. The 3D market in casinos will also be available. This will improve the gaming experience for everyone, especially with the new touchscreen devices. 
Gaming Opportunities Around the World
Many researchers predict the possibility of an over-saturation of gambling markets in the United States, Australia and Europe. But others say that revenues in all of these markets could increase by 3 percent each year. Live casino feeds are available in real time. This gives you the opportunity to bet on a game while you are watching it. Sports betting markets and horse racing will also grow. Tracks will provide live streaming as well as in-game or on-track betting.
Experts believe that gambling will grow in Asia as well. Thanks to Macau and Hong Kong, there has been great growth here. Now Japan has opened up the gaming market as well. But there is space for more countries as well. Cambodia, Korea and Vietnam will continue to insist on legalizing gambling. 
South America has nothing to offer people in the gaming market. Only Brazil has casinos. But in the future, there could be a big explosion in the gambling market. The legalization of betting companies and online gambling could also start here. This will allow some gambling companies to begin operations and increase revenues. 
What Will Happen to the Slot Machines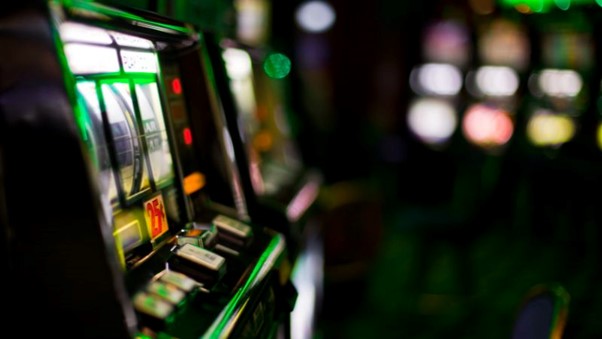 Many people always thought that casino games are perfect and there's no need to change anything about them. But developers are constantly turning classic slots into exciting games with plots and mechanics. Thanks to this direction of development, we can count on new perspectives in the industry.
It is expected that the new StayCasino slots will be able to present the same sensations to customers as in land-based casinos. Slots developers are even introducing and inviting popular brands, video games, movies and music bands. All this is to attract customers. 
New generation slots will conquer everyone with many features. Players will have thousands of winning lines, unknown multipliers, jackpots and maximum winnings. And everyone will be able to find them here https://www.slotsup.com/casino-bonus-list/free-spins.   
You can see in the table what else will change: 
| | |
| --- | --- |
| Possible changes | Description |
| Cryptocurrency | It has become commonplace that cryptocurrency has replaced money in various areas. But many believe that it will soon reach a new level. This applies not only to bitcoin, but also other types of cryptocurrencies. It will speed up transactions. In the future, every casino will accept crypto as a means to play. |
| Artificial Intelligence | It is considered that artificial intelligence will soon be found in every gambling establishment. It will be used as a way to attract new users, retain them, as well as fight against cheaters. A market as well as user preference are analyzed with its help. Also, machine equipment is developing day by day. It will become a reliable assistant in the gaming space. |
How the Game Catalog Will Change
The next year predicts that the development of technology in gaming companies will grow rapidly. So, developers are constantly updating their offers, and providing more options for entertainment. According to some predictions, several trends will remain unchanged. This refers to improved visual quality, and improved screen resolution of 8K. 
In some cases, the popularity of gambling entertainment leads to an increase in the number of mental disorders in people. Therefore, companies are improving responsible gambling measures. New standards will be set to limit access to minors and irresponsible spending. 
As observed, the gambling industry is not stopping in its development – this pleases fans all over the world. The coronavirus epidemic has given a big boost to gambling.
In 2023, we can expect several things in all of online gambling. Cryptocasinos may slow down a bit due to the difficult situation in the cryptocurrency market. Crypto payment systems will develop at the same time. You can learn more about this currency here https://www.britannica.com/topic/cryptocurrency.  
We can also expect the growth of live games along with slots. There may be a slight drop in interest in online table games and classic online casinos, which will not be able to compete with more advanced online "colleagues". In any case, time doesn't stand still and things are evolving. Gambling will never bore experienced players, and new users will want to know the taste of victory.